Please join Vinh Van Lam and Stuart Horrex together with the ArtSHINE community to celebrate the launch of a solo exhibition by Elaine Batton.
When: VANISTAS REVISITED
Exhibition: 1 – 31 May 2019
When: OPENING RECEPTION Saturday 11 May 2019, 3pm till 5pm
Where: Yuga Café & Gallery 172 St.Johns Road, Glebe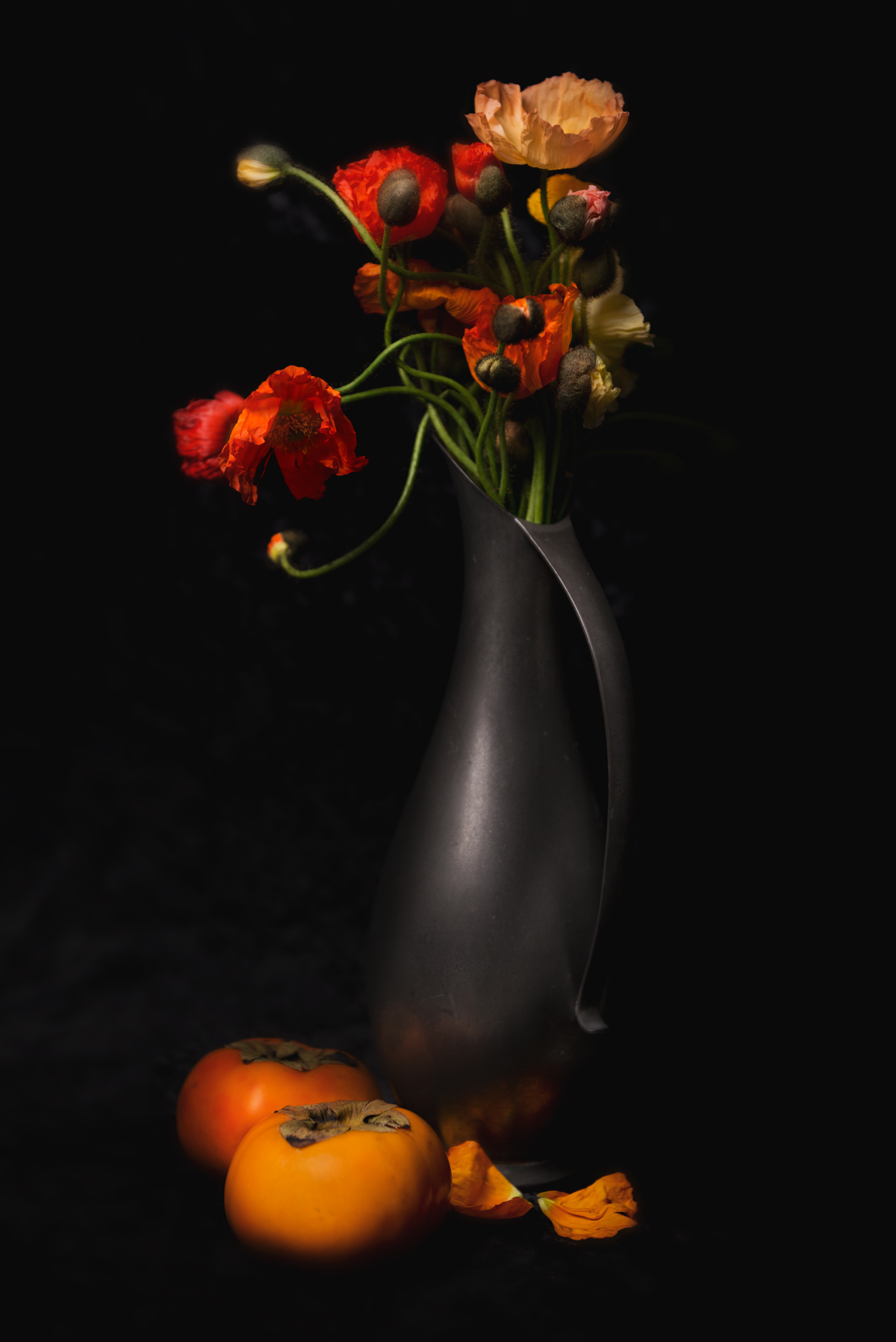 About The Exhibition
Vanitas Revisited considers the beauty and fragile transience of life and memories. Mirroring the gentle shadow and ethereal inevitability of decline, these floral images capture the temporal nature of life in a painterly style.
Artist Elaine Batton's approach in this series was influenced by 17th century Netherlands still life paintings considered in a new light. The imagery explores and celebrates the soulful nature and wonder of our lives.
About The Artist 
Elaine's works celebrate beauty and colour.  Whilst contemporary art often explores diverse concepts, messages and approaches, her work gives a voice to beauty and seeks to ensure that the art of beauty in fine art and nature continues to be explored.
Fine art photography in a painterly style. Works which celebrates the colour and beauty of nature (portraiture, nature and abstract landscapes) in a unique and vibrant style. Elaine's work has been influenced by nature, colour and paintings from impressionist, renaissance art through to contemporary painterly influences.
About Yuga Café & Gallery
At Yuga Café & Gallery enjoy the atmosphere of exquisite flowers and beautiful artworks while you dine on the seasonal delicacies offered by the Yuga Café. With Italian influenced café meals, superb Italian coffee & teas, Yuga also offers event catering and much more.
About ArtSHINE:
ArtSHINE industries works with artists, designers, and all Creative Industries Professionals to showcase their creative practices and their work. Founded by Vinh Van Lam and Stuart Horrex and originally located in the Chippendale Creative Precinct of the City of Sydney, ArtSHINE galleries are now popping up across a number of venues and spaces. So much more than physical gallery or exhibition spaces, the ArtSHINE galleries platform is an opportunity for Creative Industries Professionals to create immersive retail and gallery experiences. Retail and gallery sales allow Creative Industries Professionals to connect with their communities in a direct and personal way, and ArtSHINE is building a viable commercial future for artists, designers, and all Creative Industries Professionals by securing under utilised pop up, short-term & long-term spaces, and alternative venues to facilitate these engaging events and exhibitions.