Join Vinh Van Lam and Stuart Horrex as we celebrate the solo exhibition opening 'Fragments of Reality' by Visual Artist Thomas W.
WHEN:
Saturday  6 July
3.00pm till 5.00pm
WHERE: 
Yuga Gallery & Cafe
172 St.John Road
GLEBE NSW 2037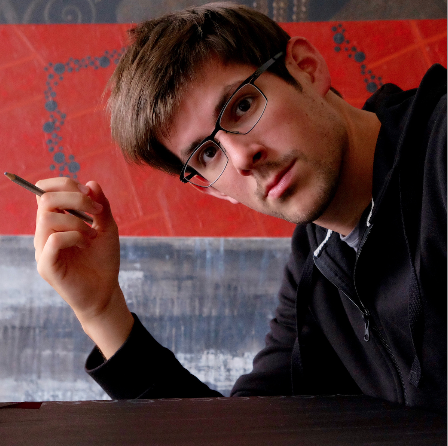 About Thomas W, Visual Artist 
As far back as he can remember, Thomas W. has always been sketching, drawing, painting, to express himself and his surroundings.
Now using acrylic, but also watercolour, ink, pencil, he creates abstract or figurative-abstract artworks, of very different sizes. The subject does matter, of course, and he does a lot of sketches and preparation beforehand, but what he wants to explore above all are the endless possibilities of playing with textures and layers to create expressive, complex and evolutive pieces. That is exactly why he loves and creates abstract art: its lifespan is virtually infinite, as the viewer can always discover new elements, new meanings, new emotions, every day!
He get inspired by his environment, whether natural (he travels a lot, looking for wilderness and wide-open spaces) or urban, industrial. Living in central Sydney, he is directly influenced by wandering around and discovering hidden parts of this tentacular city.
Originally from Switzerland, where he has been creating for many years and after a big exhibition, he left for Australia, three years ago. He did not take anything with him, as he wanted to create a new collection, based on a new experience. Here it is!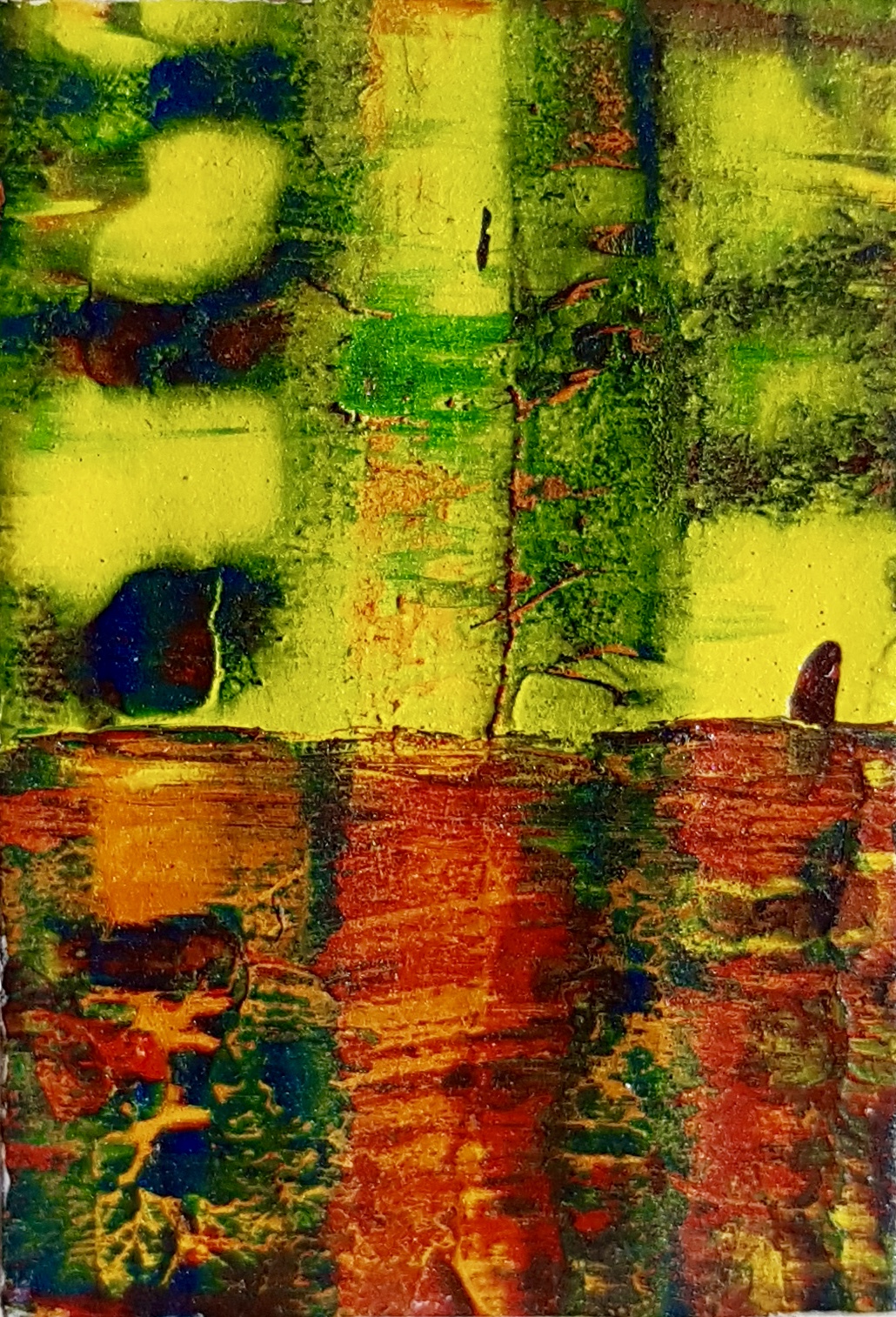 About the exhibition:
Thomas W. gets inspired by his travels, both in wild, wide-open spaces and through city landscapes, gathering colours, textures, energies. He then express these impressions in the form of small individual snapshots. This is reflected in his two series of miniatures on show, the 'white frame' one is inspired by nature and its vivid, bright colours while the 'black frame' one is more urban, refined to only bright red, white and black tones.
These abstract miniatures were painted in a dynamic way, then carefully mounted by the artist to highlight the particular nature of each piece, and finally encased in shadow-box frames, as so many pieces of jewellery, each telling a story.
On a very different scale, his Triptych will also be on show, three large works, in black and white – but creating here a warm bronze colour – with rusty red on the second part. Following the same ideas, they were inspired by intricate patterns found in nature, in plants, and in ancient runic art, that made its way into tattoos now too. Different in their execution, they tend to a more figurative-abstract style, mysterious and precisely executed.
About ArtSHINE:

ArtSHINE industries works with artists, designers, and all Creative Industries Professionals to showcase their creative practices and their work. Founded by Vinh Van Lam and Stuart Horrex and originally located in the Chippendale Creative Precinct of the City of Sydney, ArtSHINE galleries are now popping up across a number of venues and spaces.
So much more than physical gallery or exhibition spaces, the ArtSHINE galleries platform is an opportunity for Creative Industries Professionals to create immersive retail and gallery experiences. Retail and gallery sales allow Creative Industries Professionals to connect with their communities in a direct and personal way, and ArtSHINE is building a viable commercial future for artists, designers, and all Creative Industries Professionals by securing under utilised pop up, short-term & long-term spaces, and alternative venues to facilitate these engaging events and exhibitions.
– –