Please join us for a High Tea and shopping with Gabby Malpas.
                                               "Chasing the dragon" 
                                        High Tea and shopping
                                              Saturday 10 December
                                                    From 11-4pm
This show about chasing my dream: to produce impactful and wearable art to make you go: 'WOW'
Enjoy high tea and shop the collection in style.
Get you FREE Ticket Here
Location:
Chippendale
3 Blackfriars Street, Chippendale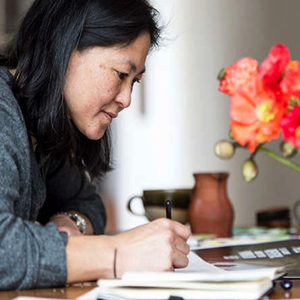 About The Artist
I am a NZ artist who has called Sydney home since 2003 after living in the UK for 14 years. You may be familiar with my still life images: flora and fauna viewed and grown in NSW Australia with more than a hint of chinoiserie.
My work could be interpreted as purely decorative. By using allusion and symbolism, I weave stories into my work based on my experiences as trans-racial, Asian adoptee. There are some terse messages in my work but these are tempered with engaging and lavish imagery. Many of my images are of things I have bought, eaten and picked in Sydney: items familiar to most viewers but with a subtle twist. A joyful and chaotic assemblage of blooms and fruit displayed with a collection of ceramics from anywhere and everywhere but with a narrative that draws the viewer in for a second look.
The result is a collection of pictures combining unexpected elements to create strangely familiar images. There are stories to each of my works that lift them from the purely decorative into a narrative piece.
Thank you for stopping by.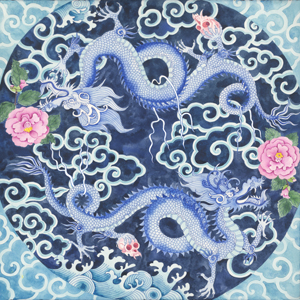 About the exhibition
The term 'Chasing the dragon' originates from Cantonese slang that references the inhaling of heated smoke of opium or heroin.
But  for me  there more than that: it's the constant searching for that elusive  nirvana.  The realisation of a goal I set myself 30 years ago…  images that will be seen by many and my very first fashion show .
This show about chasing that dream  and the  collaborations, chance meetings,  and efforts over the last year to produce this show with wearable elements.
So come with me and explore the dark side of the moon.